A passion for surfing, thin wallet, knowledge of manufacturing and let's be honest, a few adult beverages, lead us on our quest of crafting the perfect wave.
Meet Our Crew:
Captain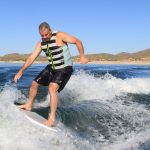 Mike – The main man behind this gig! His talents with manufacturing, entrepreneurial vigor, and love for outdoor activities really carved the path for Savage Waves. He's an idea man with a bag of tricks that usually is at least partially filled with a case of beer!
First Mate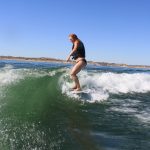 Natalie – The "mamacita" of the group. Natalie hasn't fully mastered wakesurfing just yet but we see a breakup with Gary in the making. She's ready to let go of those reins and surf that wave!
Deckhands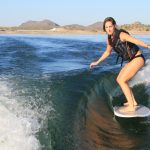 Steph – Count on this girl to put it all together! She's mastered the waves and is always the most prepared. Whether it's food, flare, or a creative design, Steph is on top of it all!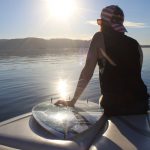 Bree – AKA, noseplug. She's the queen of multitasking – she has mastered wiping out while plugging her nose, every single time. Beyond being entertainment for the crew, she's our very own creative and marketing guru.